Private/Local
This is the area where you will find the available proof_of_concept and join the desired one.
Proof of Concept
In case you need additional services for your project you can launch them here.
Figure 1. browsing-proof_of_concept
Download
After we have located the desired proof_of_concept we can Download it by using the cloud

icon.
Console
The Console window shows the log messages for the running proof_of_concept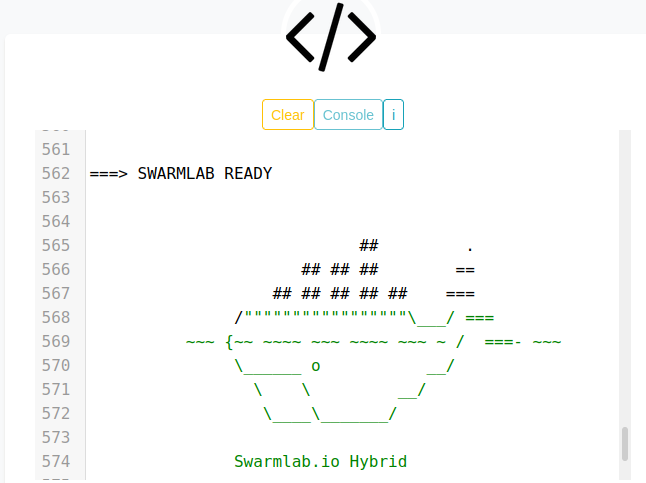 Figure 2. console